Advice and answers from the

expense

right team.
Frequently asked questions
Getting Started
---
expenseright is an app built for business owners that tracks all of your expenses and mileage in real-time. expenseright helps the average user save up to $1,000s per year on their tax bill. To get started with expenseright, follow the steps outlined here: Enter your email address Get a pin delivered to your inbox (for first time users) Add expeneright to your home screen on your mobile device or bookmark it on your PC or MAC. Complete user profile Start uploading receipts and details Start entering mileage
---
expense

right Tutorial Videos
---
expenseright is an app that helps business owners track their expenses and mileage in real time. You can use expenseright on your mobile device or on your computer. In this video we will walk you through how to navigate your expenseright account on your smartphone device.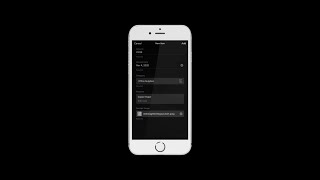 ---
Can I attach a receipt to my expense?
---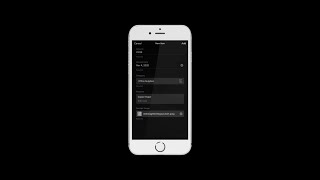 One cool feature of expenseright is that you can attach receipts to your expenses by simply taking a picture of them. It will then stay attached to the expense in your app. To attach a receipt image, navigate to the desired expense, then tap 'Attach Receipt'. If you're on your phone, you can choose to either take a new photo within the app or choose one from your camera roll. If you're on your computer, you can select an image or PDF file saved on your computer. After attaching the photo, just tap Save.
---
Personal vs. Business Expenses
---
Business owners can enjoy the flexibility of being able to work when they want, where they want and how they want. However, these perks can make it harder to separate your business and personal activities. Working from home, using your personal vehicle for business and entertaining clients are just a few of the many areas where a sole proprietor may have a higher propensity for error. While separating your business and personal activities may never be completely black and white, we have some helpful tips to help you navigate the gray. Feel free to check out our deductions platform for additional information. Disclaimer: The information contained here is provided for informational purposes only and should not be construed as financial or tax advice. It is not intended to be a substitute for obtaining accounting or other financial advice from an appropriate financial adviser or for the purpose of avoiding U.S. Federal, state or local tax payments and penalties.
---
Can I add additional business expense categories?
---
Not at this time. If you need a category added, please email us at info@legitmybiz.com.
---
How do I get my expense reports?
---
You will receive an expense report to your inbox every quarter and EOY (end of year). If you need monthly reports sign up for any of the plus packages.
---
Can you automatically send me my report each month?
---
Yes, with any of the plus packages you will receive monthly expense reports direct to your inbox.
---
---